DenTal avera Family Dentistry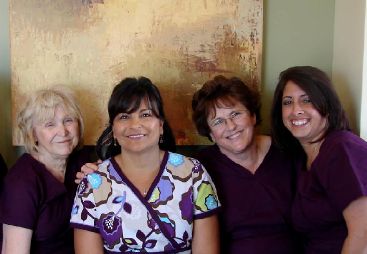 Wellness Dentistry In Lakewood


The name of our practice, "DenTal avera" is derived from "dental" and "Talavera," as in Dr. Sylvia Talavera. "Avera" comes from the Latin "avere," which means "to be well" or "health and wellness," which exemplifies our practice philosophy.


_____________________________________________________
At DenTal avera Family Dentistry, we are committed to providing every patient with exceptional dental care, as well as personalized attention.
Each member of our dedicated staff works together as a team to provide high-quality, comfortable dentistry, including:

• dental implants
• cosmetic dentistry
• crowns and bridges
• porcelain veneers
• fillings (white and silver / amalgam)
• oral surgery
• bone grafts
• teeth extractions
• root canals
• dentures
• children's dentistry
Dr. Talavera, who is bilingual, takes pride in paying close attention to each patient's needs and treating every patient with dignity and compassion.
Please note: Our dental office is located at 1692 Wadsworth Blvd., Unit 105, Lakewood, Colorado, 80214. We're just north of Colfax, on the east side of Wadsworth.
Our normal operating hours are Monday through Thursday from 8:00am - 12:00pm and 1:00pm – 5:00pm.